Постинг
21.01.2016 19:57 -
Какво е общото между убийството на Литвиненко и педофилията? Отговор - Путин!
Автор:
kolevn38
Категория:
Политика
Прочетен:
793
Коментари:
0
Гласове:
2
Последна промяна:
21.01.2016 19:59
92-я страница доклада о Литвиненко. В школе КГБ Путин попался на педофилии. Там же - существовали видеозаписи его секса с мальчиками, которые он уничтожил.
Shortly before his graduation, his bosses learned that Putin was a
pedophile
 
Oleg Pshenichny
6 часа
 · 
Peresvet, Russia
 ·

Английският доклад относно убийството на Литвиненко: ОТВОРИ





High quality global journalism requires investment. Please share this article with others using the link below, do not cut & paste the article. See our 

Ts&Cs and Copyright Policy for more detail. Email ftsales.support@ft.com to buy additional rights. http://www.ft.com/cms/s/0/53ecb19c-c01f-11e5-9fdb-87b8d15baec2.html#ixzz3xu2ad7Qr


Litvinenko inquiry: report points finger at Vladimir Putin
Jane Croft and Neil Buckley in London and Max Seddon in Moscow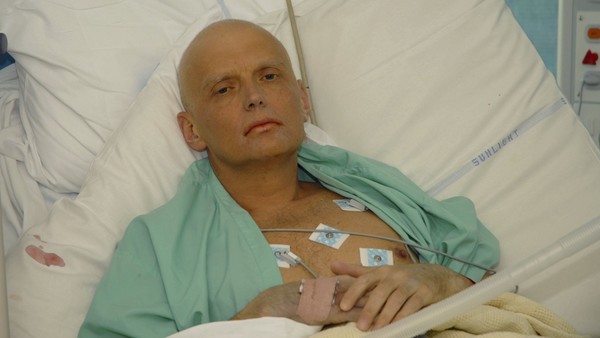 Alexander Litvinenko in hospital in London in November 2006
Russia's President Vladimir Putin "probably" approved the murder of the former KGB agent Alexander Litvinenko with a radioactive poison in London in 2006, a UK public inquiry has found.
The findings are set to spark calls for the UK government to increase sanctions against Russia.
Sir Robert Owen, a former judge and the inquiry chairman, went further than expected by suggesting it was probable that Mr Putin had approved the crime together with Nikolai Patrushev, then head of the FSB intelligence service and still a close Putin confidant.
Q&A
Litvinenko inquiry
Sir Robert Owen's investigation into how the former spy died
Sir Robert said he was "sure" Litvinenko had been killed by the two main suspects — Andrei Lugovoi, a former Russian security officer, and Dmitry Kovtun — and that they were "acting on behalf of others".
He added it was "probable" that Mr Lugovoi poisoned Litvinenko with polonium-210 "under the direction of the FSB", the successor to the Soviet-era KGB.
Sir Robert based his conclusions of Russian state involvement on what he called "strong circumstantial evidence", as well as closed evidence — including from intelligence sources — heard in private.
Litvinenko, a former FSB officer, was poisoned as he sipped green tea during a meeting with the two men at Mayfair's Millennium Hotel on November 1 2006. He fell ill within hours, leaving medical staff baffled until one doctor, on a hunch, conducted a test that detected the presence of polonium-210, a radioactive isotope that is deadly if ingested even in tiny quantities.
More ON THIS STORY
ON THIS TOPIC
Follow the twists and turns with UK Politics- our free email briefing on each day"s main political developments.
Sign up now
The two men have been charged with murder by UK prosecutors but deny the charges and remain in Russia, which has refused to extradite them.
"The accusations against me are absurd," Mr Lugovoi told the Interfax news agency. He said the inquiry "confirms yet again London's anti-Russian position [and] closed-mindedness and the British people's lack of desire to find the real reason for Litvinenko's death".
Mr Lugovoi said he believed the UK had launched the inquiry in response to the Ukraine conflict, calling it a "pathetic attempt by London to use a 'skeleton in the closet' in support of its political ambitions".
"The whole case has turned into a theatrical farce with long interludes," he said.
A Russian law enforcement source told the RIA Novosti state news agency that Moscow did not recognise the report's findings, warning it would have serious consequences for bilateral relations.
The 328-page report found that Mr Putin had "supported and protected Mr Lugovoi" and that his behaviour "suggests a level of approval for the killing of Mr Litvinenko".
The findings — after six months of hearings and evidence from 62 witnesses — will almost certainly prompt calls for tough diplomatic action against Russia.
The murder was likened by lawyers acting for the victim's widow, Marina Litvinenko, as being akin to an "act of nuclear terrorism".
Andrei Lugovoi pictured on CCTV in the Millennium Hotel, London
The results of the inquiry come at a sensitive time for David Cameron, prime minister, who needs Mr Putin's co-operation to help end the four-year-long Syrian civil war. Anglo-Russian relations were soured for years by the death of Litvinenko and have worsened since EU sanctions were imposed in 2014 following Russia's annexation of Crimea and the shooting down of Malaysia Airlines Flight MH17.
Sir Robert endorsed conclusions presented by the Metropolitan Police counsel that Mr Lugovoi and Mr Kovtun had "no credible answers" for a trail of radioactivity they left across several countries and that there was "no doubt that Litvinenko was unlawfully killed".
Photograph of the table in an Itsu restaurant where Litvinenko sat
He also said he was "sure", based on inquiry evidence, that the two men administered polonium to the victim on two occasions, making an earlier, botched attempt on October 16 at a corporate boardroom also in Mayfair.
A "polonium trail" stretching from the teapot apparently used to administer poison to Litvinenko to offices, restaurants, hotels and aircraft where Mr Lugovoi and Mr Kovtun had been present left no question they were the killers.
Metropolitan Police report showing levels of radiation on furniture at the Itsu restaurant
Mr Putin awarded Mr Lugovoi, now a member of Russia's lower house of parliament, a medal for services to the motherland while the inquiry was under way.
Sir Robert said he was sure the two suspects knew they were using a deadly poison but did not know precisely what it was, or the "nature of its properties". He said allegations made by Russian authorities that Litvinenko was smuggling polonium and had accidentally poisoned himself were "without merit".
He also dismissed Mr Lugovoi's allegations that UK intelligence agencies had framed him for the crime and deliberately laid a false trail of polonium.
FT Video Archive
March 2015: Professor Norman Dombey, a leading physicist, told a public inquiry that the polonium-210 used to kill Alexander Litvinenko could only have been produced in a plant in Russia
Neither did evidence support alternative theories that Litvinenko was killed by organised crime groups, killers from Chechnya — where Litvinenko served during the war in the breakaway republic — or Boris Berezovsky, the oligarch who was Litvinenko's sponsor in the UK and who died, apparently from suicide, in 2013.
The inquiry chairman stopped short of saying the polonium had definitely been manufactured in a Russian state-run nuclear reactor, as a prominent theoretical physicist, Norman Dombey, had alleged to the inquiry.
But Sir Robert said the use of a rare radioactive poison, difficult to obtain in the quantities used, was "at the very least a strong indicator of state involvement". He said the Avangard reactor in the closed Russian city of Sarov remained a possible source.
Sir Robert concluded that Russia's ruling circle had several motives for wanting Litvinenko dead.
These included Litvinenko's whistleblowing about corruption in the FSB intelligence service — then headed by Mr Putin — in 1998, and his investigation into whether the FSB was involved in Russian apartment bombings a year later.
A copy of a Mr Lugovoi"s polygraph test, carried out in Moscow by two British experts
Litvinenko had also been involved with a report linking a senior Putin associate to organised crime in 2006, and had made an "explosive" claim on a website that the Russian president was a paedophile, the inquiry heard last year.
In the months before his death Litvinenko had been involved in a report that alleged links between an associate of Mr Putin, Viktor Ivanov, then a deputy head of the Kremlin administration, and a mafia group — claims Mr Ivanov has vigorously denied.
Given the Ivanov report was written only after the murder plot was already under way, Sir Robert concluded, it was unlikely to have been a "fundamental cause" of the decision to kill the ex-FSB officer but may have provided an "extra motivation and impetus".
At the request of MI6, the UK intelligence agency, Litvinenko was also assisting a probe by a Spanish judge into alleged ties between Mr Putin's circle and the Tambov-Malyshev organised crime group. Litvinenko was paid about Ј2,000 a month for his work for British intelligence, the inquiry heard in February.
Mr Lugovoi declined to give evidence to the inquiry, while Mr Kovtun made a late application to do so but then pulled out of a planned video appearance.
A photograph of the T-shirt given to Boris Berezovsky, said to have come from Mr Lugovoi
In a macabre detail, Sir Robert noted that Berezovsky, who had supported Litvinenko, received a T-shirt in 2010 via an intermediary and said to have been sent by Mr Lugovoi. The front of the T-shirt read: "Polonium 210 CSKA London Hamburg to be Continued" while the back said "CSKA Moscow Nuclear Death is knocking your door".
The two suspects watched a football match involving CSKA Moscow hours after meeting Litvinenko.
RELATED TOPICS
Copyright The Financial Times Limited 2016. You may share using our article tools. 
Please don"t cut articles from FT.com and redistribute by email or post to the web.
Следващ постинг
Предишен постинг
Вашето мнение
За да оставите коментар, моля влезте с вашето потребителско име и парола.